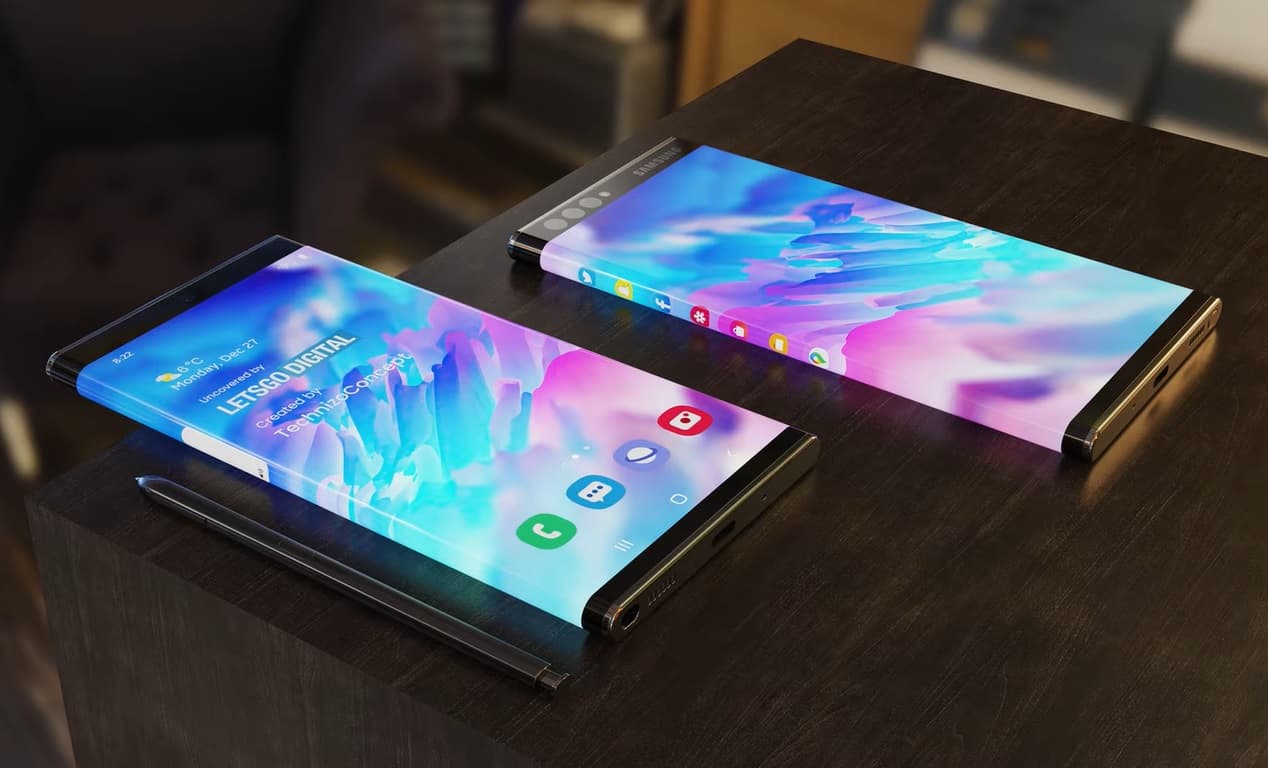 Smartphone makers are increasingly experimenting with new designs and form factors lately. While only foldables have stuck so far, we have also seen rollable and wraparound display smartphones in recent years. These form factors could potentially arrive as the evolution from foldables in the coming years. All major smartphone vendors have patented various takes on them. One such patent application from Samsung now shows us what its wraparound display smartphone could look like.
Samsung patented a wraparound display smartphone
Dutch publication LetsGoDigital has unearthed a Samsung design patent for a smartphone with a wraparound display. The screen covers the front, back, and sides of the phone. We have pretty thick bezels at the top and bottom to accommodate various sensors and cameras. But with the under-display camera (UDC) technology, those could be reduced as well.
Speaking of cameras, this device could feature multiple cameras on one side and a single unit on the other. Since there's a display on both sides, you could use the multi-camera setup for both selfies, video calls, and regular photography and videography. The extra camera on the other side would come in handy in situations where you need to switch to the rearview during video calls.
As for physical buttons, Samsung has moved the power key to the top edge. The volume controls are entirely virtual though. According to the patent documentation, the device could also feature virtual gaming keys. This device supports the S Pen as well. All other ports and holes — charging port, microphones, speakers, SIM tray, etc. — would reside either on top or bottom. The device would support wireless charging.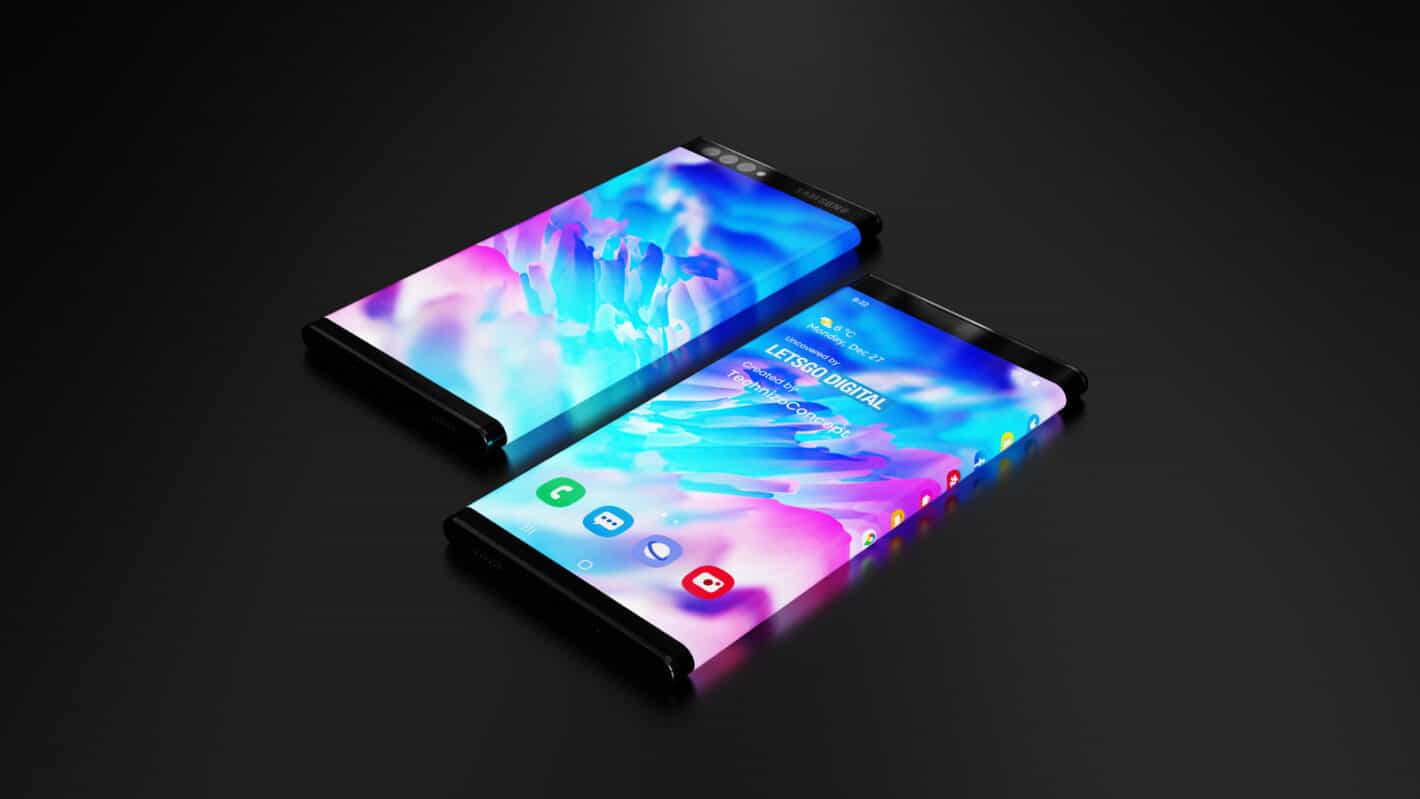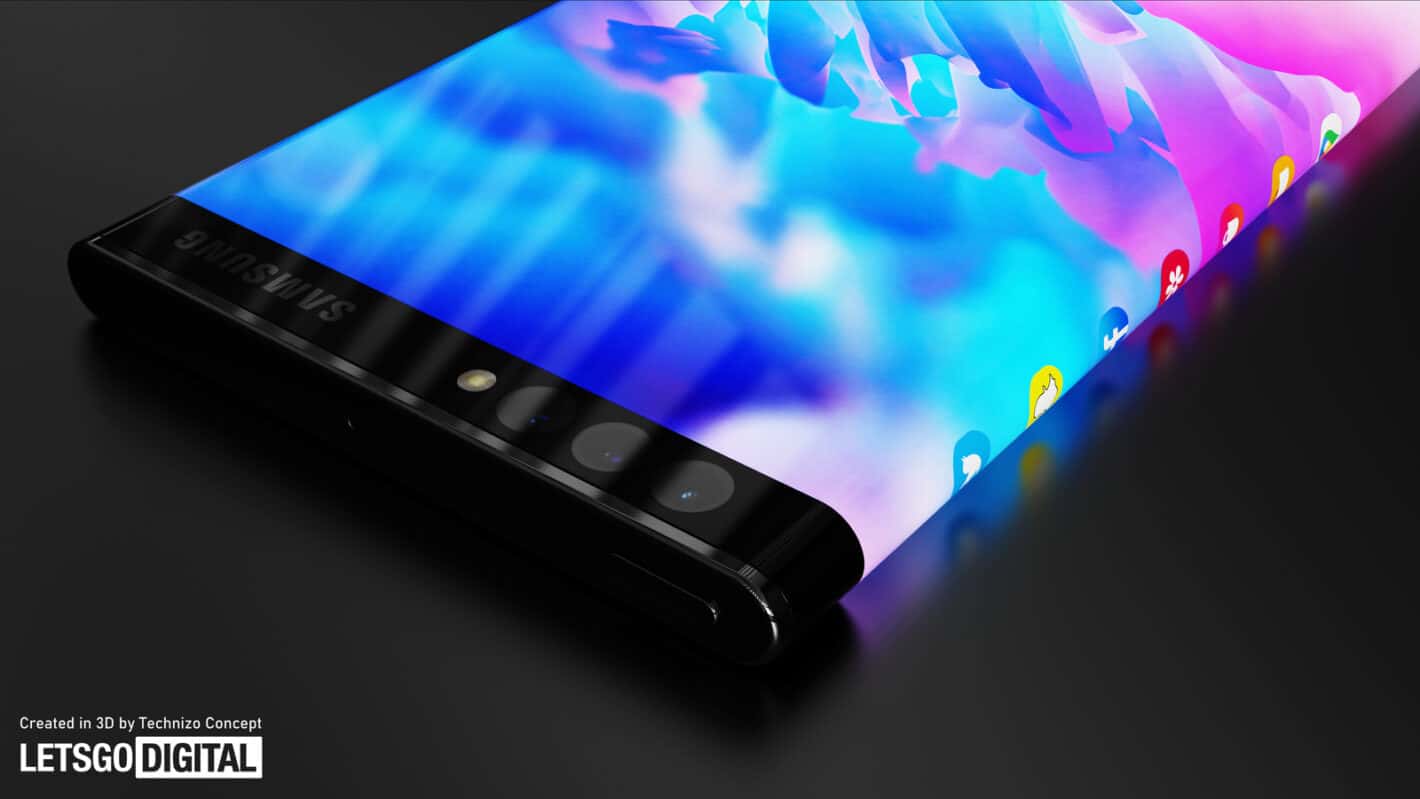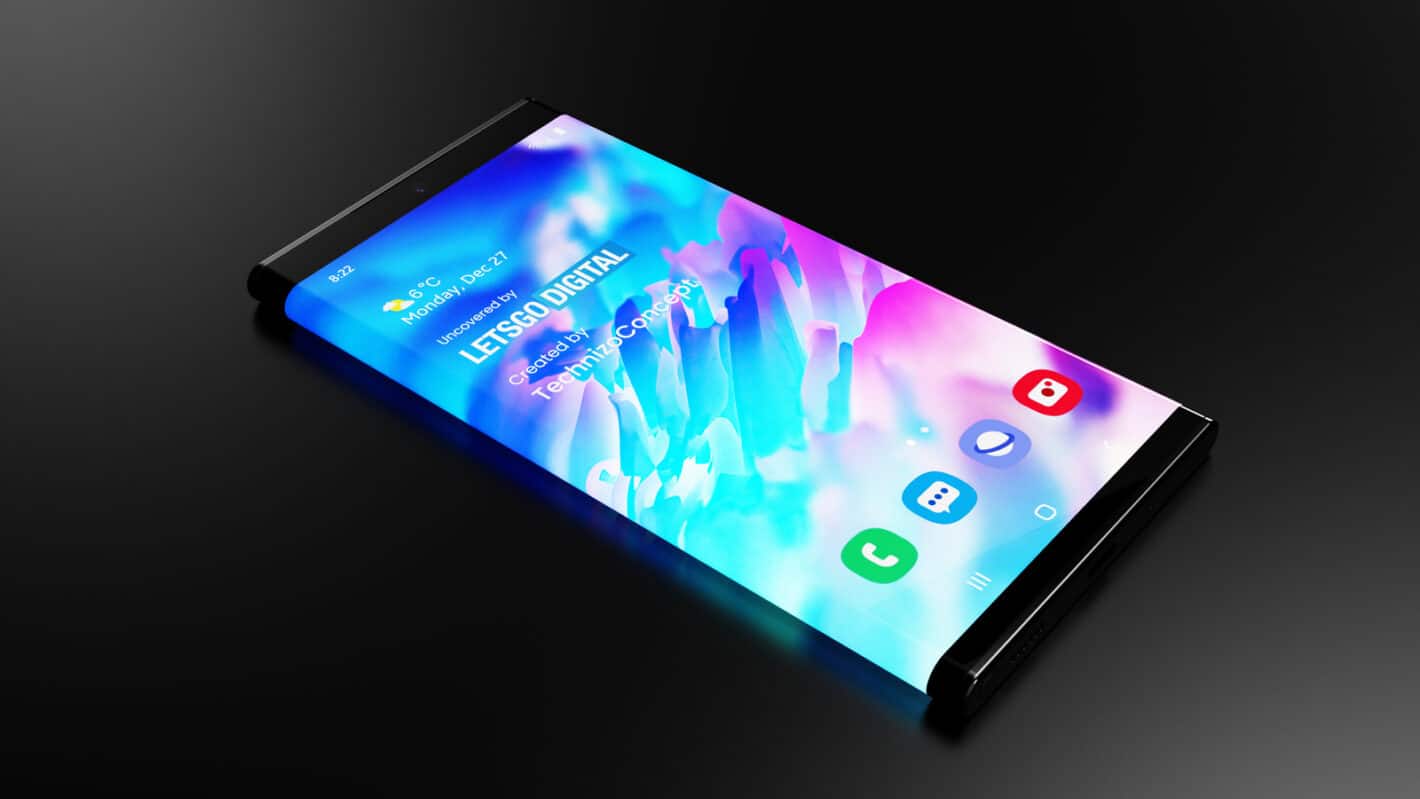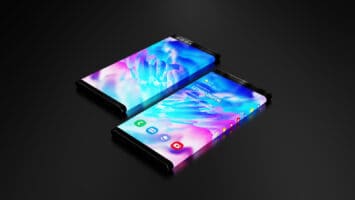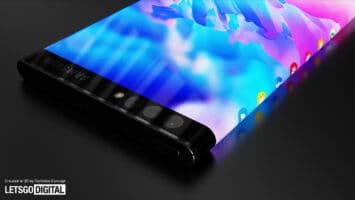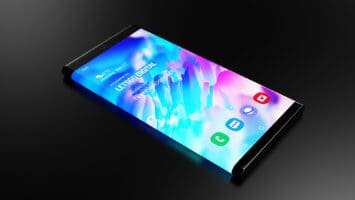 Two screens are better than one
This phone has a screen both at the front and the back — and edges too. While a user would operate only one of the two screens at a time, the other would still serve a purpose. You could open two apps on either side and switch between them without sending any to the background. A simple swipe would let you move content from one side to the other.
The edge screens on either side of the phone could also serve multiple purposes such as quick settings panel, time, battery and network strength indicator, app shortcut, and more. Users would be able to configure the edges per their need and convenience.
On top of all this, Samsung's patent documentation also mentions some add-ons such as an integrated projector, hologram generator, and measuring equipment for water, gas, and electricity. The company talks about the possibility of measuring sugar level, heart rate, and blood pressure as well.
Of course, it's a patent application and Samsung could mention all the possibilities. The end product, if it ever arrives, won't feature all these functionalities. A few of them could make their way into it though, such as a heart rate monitor and maybe blood pressure measurement as well. But we are still a long way from this device becoming a reality. It will be interesting to see who first launches a wraparound display smartphone commercially.
You can find the documentation for this Samsung patent complete with sketches here.