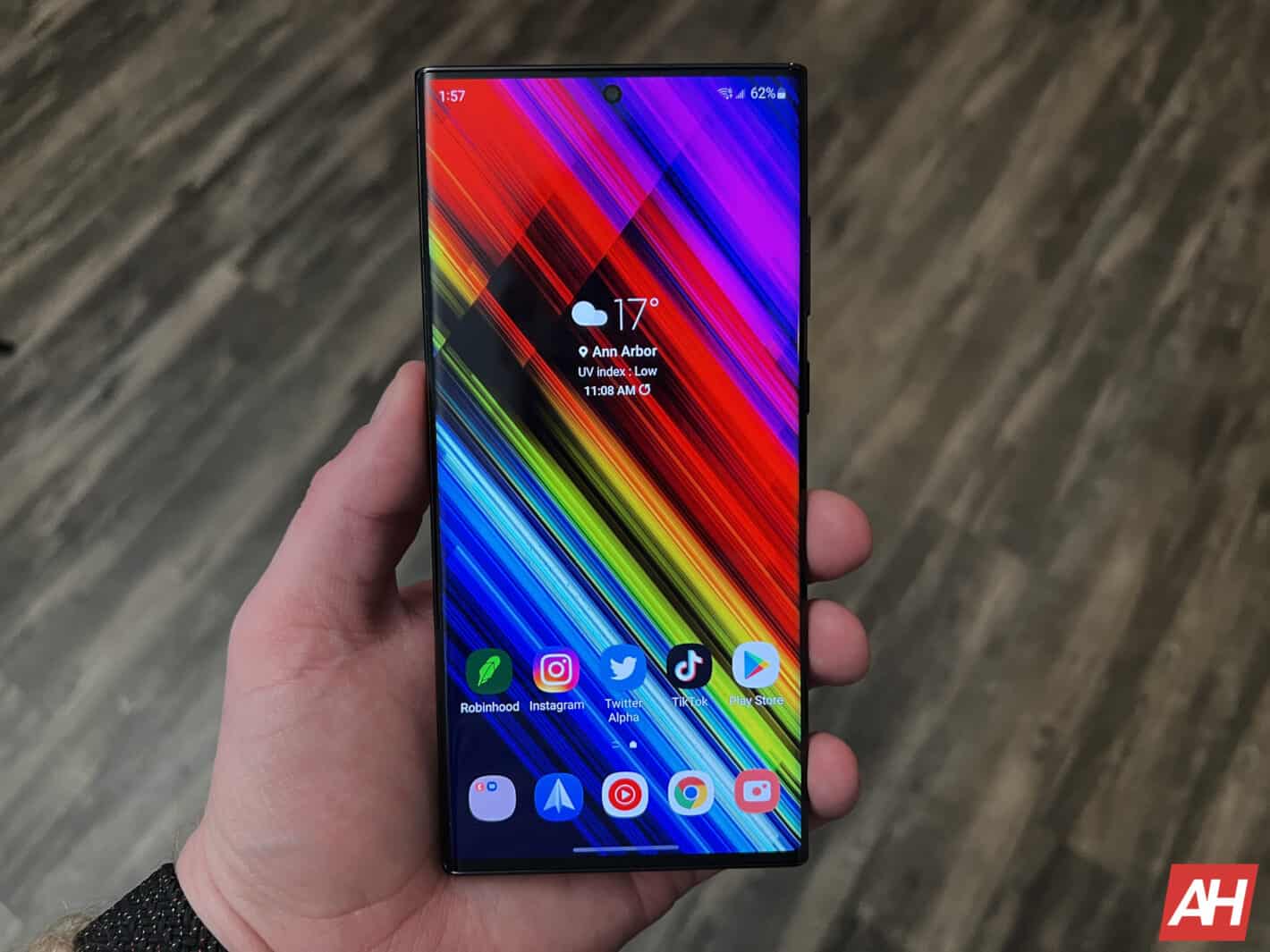 The Galaxy S22 Ultra may be the most expensive among Samsung's latest flagship offerings, but buyers are still choosing it over the two more affordable siblings. According to a new report from Wave7 Research, the device was the best-selling Samsung smartphone at wireless carrier stores in February. The vanilla Galaxy S22 was the second-best seller while the Galaxy S22+ came in at the third spot. The report doesn't break down the share of each model, unfortunately.
However, it does confirm what we have been expecting all along. That the Galaxy S22 series is out-selling its predecessors. According to the report, 69 percent of the surveyed store representatives said that the Galaxy S22 phones are seeing greater demand than the Galaxy S21 trio last year. If not for component shortages, which have affected the supply of the Galaxy S22 trio, the devices could have sold in even higher numbers. "In-store supply has been questionable," the report says.
Galaxy S22 Ultra out-selling its cheaper siblings doesn't surprise us
Samsung introduced Ultra models of its Galaxy S series flagships in 2020, starting with the Galaxy S20 series. It launched the Galaxy S20, Galaxy S20+, and Galaxy S20 Ultra and followed them with the Galaxy S21, Galaxy S21+, and Galaxy S21 Ultra in 2021. In both years, the base model was the top-selling one. So the Galaxy S22 Ultra out-selling its cheaper siblings is a surprising turnaround. Right?. Well, not really. We were expecting this. Let us explain.
Simply put, the Galaxy S22 Ultra is a Note phone. It may not carry that branding (the Note brand itself may be dead), but Samsung is targeting it at Note users. And since there haven't been any Note phones since 2020, the Galaxy S22 Ultra came at the right time for existing users to upgrade their devices.
Wave7 Research's wireless carrier stores survey report for Galaxy S21 sales last year had hinted at this possibility. While the vanilla model was the best-selling, the report said people who didn't go for the S21 series had purchased the Galaxy Note 20 in 2020. So the Note series has a separate fan base. Samsung discontinuing it in 2021 had left a huge void that the Galaxy S22 Ultra is filling now.
The high demand for the Galaxy S22 Ultra has driven the sales volume of the Galaxy S22 series as a whole. Samsung's decision of folding the Galaxy Note lineup into the Galaxy S lineup seems to be paying off big time.